Culture
Trend Alert: Getting High Is Now High Fashion
Has fashion hit a new high? Weed is officially 'in' and fashion experts predict we'll be seeing lots of pot leaf prints and other cannabis-inspired trends in 2019.
Throughout the decades, stoners have had their own unique sense of fashion to set them apart from the rest of society. In the 70s, hippie attire was generally associated with peace, love, and cannabis use. Then, in the 80s and 90s, grunge took over as the style of choice for marijuana lovers.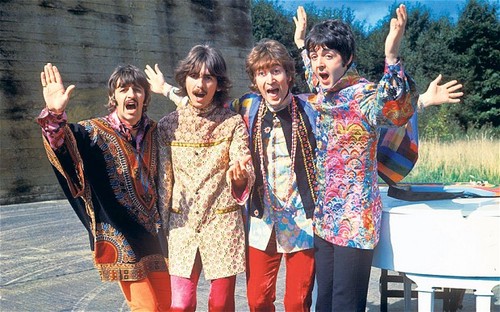 Today, however, stoner chic is less about following a certain style and more about actually celebrating our love of the plant. With marijuana use becoming more socially acceptable (and legal) around the world, clothes featuring cannabis leaves have become a bold and fierce trend.
According to Fashionista, 'cannabis culture merch' will be one of the top six fashion trends for 2019. Senior associate editor of fashionista Maria Bobila explains that "as the legalization of cannabis — and the multi-billion industry along with it — grows within the U.S., chances are we'll see many more apparel brands pushing the stoner aesthetic forward."
Tasteful or Tacky?
Stars like Rihanna, Miley Cyrus, and Kendall Jenner (just to name a few) have famously rocked marijuana fashions. Is this an empowering, trailblazing style or just tacky?
When Miley Cyrus showcased her cannabis-coated bodysuit, she received mixed reactions. Some people loved it with a passion and others were shocked by the boldness and flashiness. Regardless of taste, you have to admit that the outfit is creative, captivating, and definitely a conversation starter.
Los Angeles-based jewelry designer Jacquie Aiche has made a name for herself creating more subtle cannabis fashion pieces for stars like Kendall Jenner. Aiche designs luxury handbags and fine jewelry that feature the trendy marijuana leaf motif. The brand is quite high-end, with snakeskin pot leaf clutches retailing at over $2,000 and OG Sweet Leaf Studs available in 14K gold.
Cannabis couture isn't just for edgy pop stars either — this trend has also been embraced by renowned fashion designer Alexander Wang. Wang's designs featuring elegant marijuana leaf prints have been seen on the runway in exclusive fashion shows as well as on distinguished stars, like Margot Robbie.
Don't Forget the Hemp!
When you think of hemp clothing, what comes to mind? Are you thinking: refined, high-end, and luxury? Probably not. While the pot leaf print may be the biggest cannabis trend of 2019, hemp is also becoming quite popular and is changing its image from dingy to dapper.
Bespoke tailor Marlon Durant crafts elegant hemp suits that are lightweight, soft, and breathable. Not only is hemp pleasant to the touch, but will soothe your mind as well when you consider how eco-friendly it is to use as a fabric. Hemp requires 50% less water to grow than cotton and doesn't need polluting pesticides. This high-yield, sustainable fabric is also biodegradable and doesn't require much land to grow.
Overall, this year is going to be a great year for cannabis in the fashion industry, whether we're talking about the fabrics or the designs. Be bold in 2019 and cultivate your own sense of cannabis style. We predict this dank high fashion trend will be growing for a long time.