Culture
Merry-juana Christmas and Happy Holidaze from Dank
Tis the season to be jolly — and it's no secret that a little cannabis can help with that! Let's light up some trees and get ho ho high for the holidays.
Whether you're hosting a holiday party or celebrating with family and friends, adding some merry marijuana to the mix is a sure way to spread the Christmas cheer. Dank is getting festive and exploring the best way to celebrate a cannabis Christmas.
Decorations
The perfect alternative Christmas tree for any stoner is this artificial marijuana leaf tree. Standing at approximately 6 feet tall and made with realistic looking synthetic leaves, this decoration is sure to light up any room!
Whether your tree is real, fake, or an artificial marijuana plant, these ornaments are a great way to display your love of Christmas and cannabis.
Snow globes are a timeless and beautiful holiday decoration. This green snow globe, decorated with hemp leaves and filled with green glitter, will make any room feel more festive.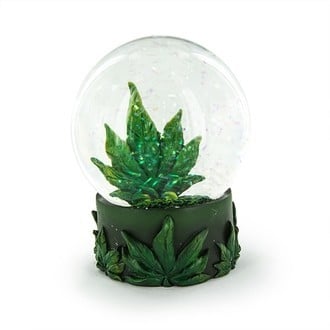 Gift Ideas
According to one study, about 12% of adults in Alberta, Canada (where weed is now legal) will be giving marijuana as a holiday present this month. When it comes to millennials, people aged 18 to 34, about 20% will be buying marijuana or a marijuana-related product as a gift.
For the Home
This candle is elegant yet playful, and makes the perfect gift for any cannabis lover. Made of soy and featuring two wicks, this candle burns slow and smells strong. The candleholder is decorated with a sleek hemp leaf design that looks great with any decor style.
This cannabis themed chess set is the perfect present for a stoner who loves puzzles and games. The set comes with 32 themed pieces, including pot leaves, bongs, joints, and more.
I can't think of a better place to rest my head than on a big baggie of my favorite weed. This pillowcase is vividly colored, machine-washable, and printed with high quality materials. Most importantly, there's a stash pocket on the inside, so you can hide your weed while having sweet dreams.
Cooking & Recipes
This exciting book features 75 fun recipes that will delight the senses and free the mind. Give the gift of bartending and help a friend mix cannabis and cocktails into one spirited drink.
Featuring 75 recipes for both sweet and savory teas, this book makes a great gift for anyone who uses cannabis to help relax. Learn about the cultural significance of cannabis and tea and send your taste buds on a culinary trip with High Tea.
Make show-stopping drinks and entertain guests with ice cubes in the shape of marijuana leaves. This rubber ice cube tray makes a fun novelty gift for any stoners on your shopping list.
This recipe guide from High Times magazine is their first ever official cookbook, featuring recipes that range from appetizers to entrees and drinks to desserts. With recipes inspired by Snoop Dogg, Willie Nelson, and Cheech & Chong, this book is an instant classic.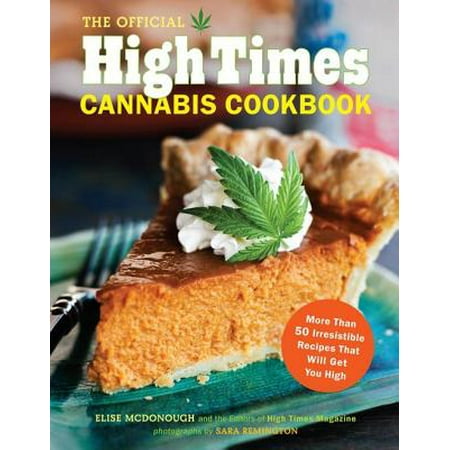 Fashion
Leggings are comfortable, cute, and, in this case, extra dank. These cannabis leggings are trendy, edgy, and a great gift for the fashionista stoner in your life.
These pot leaf socks are dope — and not just because they have a cool, 420 friendly pattern. They're double layered from heal to toe for comfort and durability. Plus, they make the perfect stocking stuffers.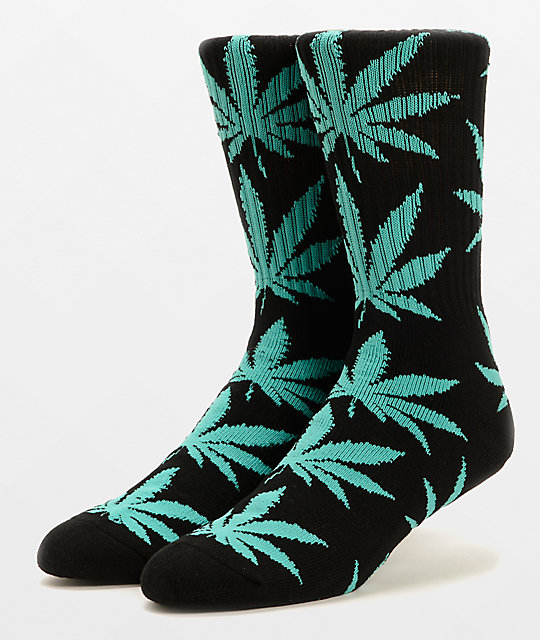 Made of blackened 18ct yellow gold, this ring is a beautiful expression of love, liberation, and getting lifted. Make a stylish stoner happy this holiday season with a tastefully bold piece of jewelry.
Family & Safety Tips
Marijuana is finally legal in many states and countries now, and for many families, this will be their first cannabis Christmas. Here are a few tips to guide you through the holidaze.
Be aware of your host's policy on marijuana. Generally, smoking is frowned upon indoors.
When consuming edibles, 'start low and go slow' to avoid eating too much and becoming too high.
Be aware of how cannabis affects you and avoid mixing it with alcohol.
Don't operate vehicles under the influence of marijuana.
Stay hydrated by drinking plenty of water.
Don't offer marijuana to minors.